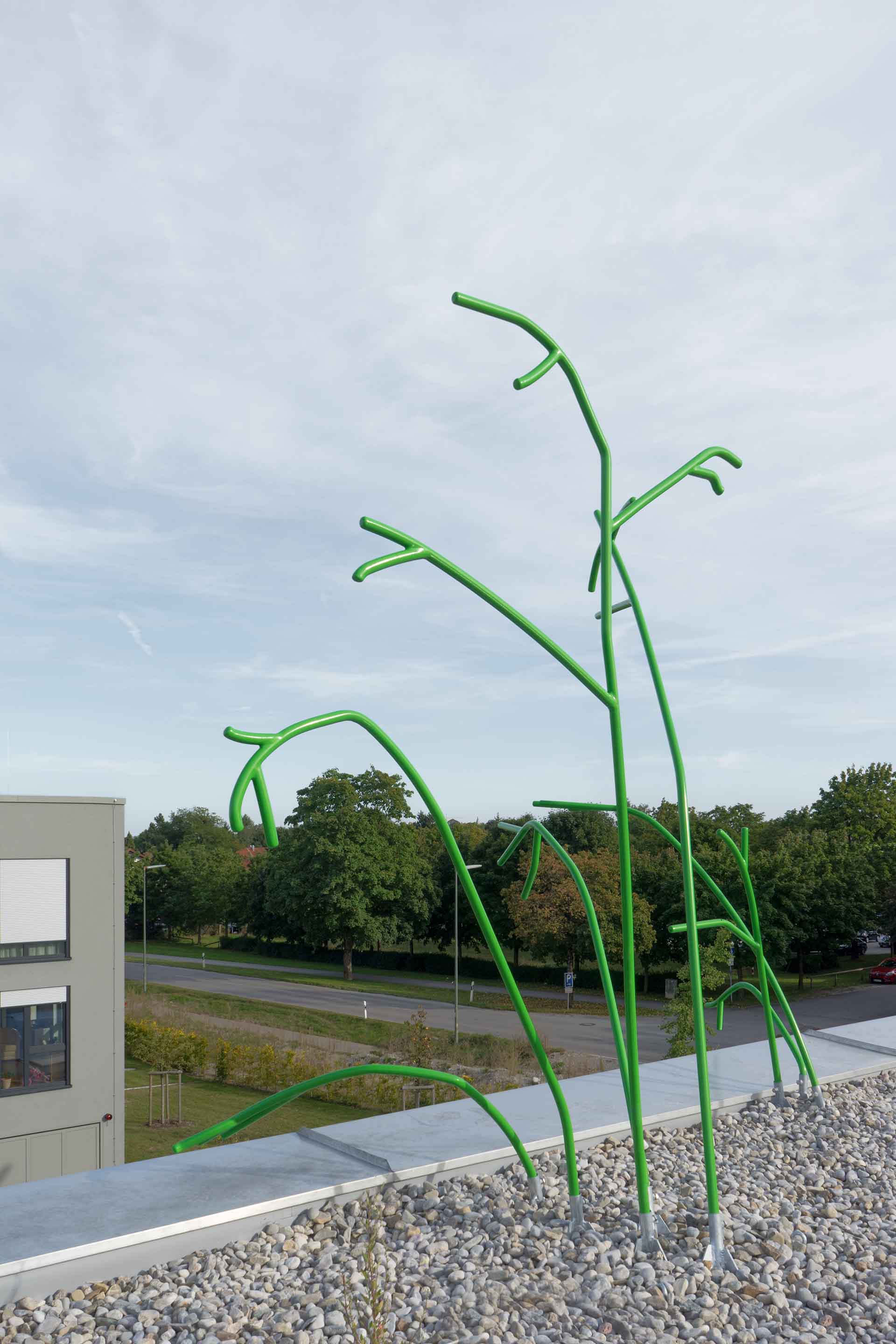 K R A U T  &  R Ü B E N
————
[En] Just like when there was a market garden here, the vegetables sprout. But now they are growing through the ceiling. The vegetable tubers of carrots drift from above into the interior of the entrance area of the kindergarten and root tubers of red beets fill the airspace above the stairs of the youth centre. Outside, above the horizon of the roof, the plants form their typical herb, the large-leaved beetroot and the fern-like carrots.
————
[De] Wie damals, als es hier noch eine Gärtnerei gab sprießt das Gemüse. Nur jetzt wachsen Kraut und Rüben durch die Decke. Die Gemüseknollen von Gelben Rüben (Mohrrüben) treiben von oben in den Innenraum des Eingangsbereiches der Kita und Wurzelknollen der Roten Bete füllen den Luftraum über der Treppe des Jugendhauses. Draußen über dem Horizont des Daches bilden die Pflanzen ihr typisches Kraut aus, großblättrig die Bete und farnartig die Gelben Rüben.
 


————
four groups of objects
————
coated steel
————
Haus für Kinder und Jugendliche | München Perlach